Offer for English speakers
Tune into yourself and get energy for a few days.
1) On Wednesdays 10.00 - 11.00 a.m.
price 250 CZK for 1 lesson and 2,000 CZK for 10 lessons
2) On Thursdays 5:45 p.m. - 7:00 p.m.
price CZK 350 for 1 lesson and CZK 3,000 for 10 lessons
We invite you to a deeply relaxing, regenerating and beneficial lesson in healing therapeutic yoga combined with breathing exercises and the sound of Tibetan bowls.
Lessons are suitable for beginners, intermediate as well as advanced
Do you want an individual lesson / CZK 900 / or therapy / CZK 1200
Contact us, we will suggest a suitable date / 733 785 773, zlatuseheskova@seznam.cz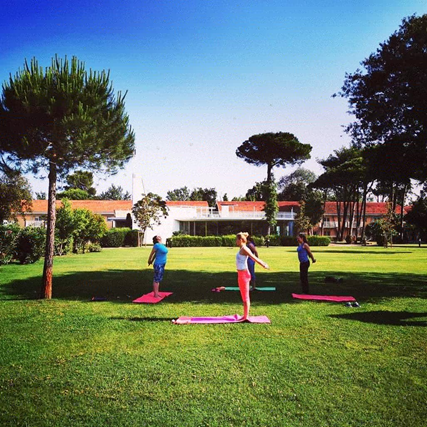 We suffer more often in our imaginations than in reality.
So stand upside down to see a different perspective, or share your problems with us and they will disappear quickly!
Join us
I healed my back pain and gained strength all over! Try it too.
---------------------------------------------------------------------------------------------------------
Individual lesson
The exercise is aimed only at individuals of 1-3 people.
You can choose lessons in the schedule, or make an appointment outside the regular schedule.
The advantage of an individual lesson is the understanding of - the technique of correct posture,
you will learn to strengthen the center of the body,
you will learn to eliminate back pain,
you will perceive your body better.
The individual approach offers exercises at your own pace and according to your abilities, which is why the exercises are safe, especially if you are just starting out or if you are already exercising and need to focus on a certain issue.
These classes are suitable for beginners, intermediate and advanced, athletes if you want to deepen your yoga practice, for couples if you have health restrictions, but also for mothers with children who you can take with you.
1 person = 900 CZK / lesson (or 10 lessons for 7,000 CZK),
2 persons = 1,200 CZK (or 10 lessons for 10,000 CZK),
3 people = 1,500 CZK / lesson (or 10 lessons for 12,000 CZK)
Valid for 12 months
---------------------------------------------------------------------------------------------------------
A range of therapies
Shiatsu therapy - a combination of traditional Chinese medicine practices with practices similar to acupressure. This massage primarily has a psychological and spiritual meaning, when communication through touch creates an effective experience that awakens the patient's self-healing abilities
Chinese pressure therapy – general or targeted, works e.g. to release blocks in the body, release the entire spine area, headaches, depression, stress, strengthen and activate the immune system, overall regeneration and release of the body
Anti-stress therapy - relieves your mind, tension in your face or headaches and neck pain by pressure points with a combination of gentle facial massage and scented oils - has a relaxing and preventive effect on strengthening the body, or at the first symptoms of a cold or flu, relieves headaches, mental stress, stimulates facial muscles.
Reiki - this is energy cleansing that harmonizes the chakras. The Reiki therapist transmits universal energy (not one's own). Usui Reiki is a recognized method of alternative medicine. The healing system consists of the laying of the palms through which the universal energy flows. At a subconscious level, the recipient takes exactly as much energy as it needs
Special facial therapy massage RESTARTS YOUR face, relaxes wrinkles, brings total relaxation of the face and head, relaxes the mind, puts you in a better mood, relieves tension. The procedure helps with proper blood circulation and regeneration of the skin. It will make your skin beautiful and vital.
Therapy with the healing sound of Tibetan bowls - we invite you to a deeply relaxing, regenerating and beneficial therapy. You can look forward to plenty of time and space for yourself and healing work with the entire chakra system. It is suitable for anyone who wants to take care of themselves and tune into their natural state of health and contentment.
Platba: předem na účet 66688610/5500, v. s.: do textu napište své jméno.
Místo setkání: V Kolkovně 920/5, Praha 1
V případě volné kapacity můžete přijít i bez rezervace.
Děkujeme a těšíme se na Vás!